12 janvier 2009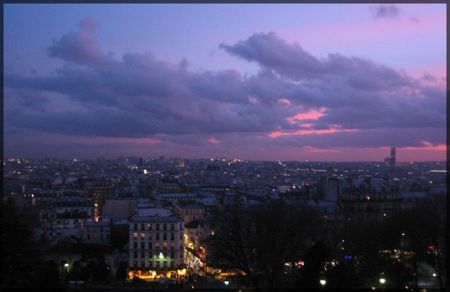 I'd almost forgotten. I'd almost forgotten how it was to be here. This land is quite a legend for me now, for I see it with a total different look. I know i'm not able to find any outlet here but still, it's mys "hometown" as we say. I like it in the morning, I like it at noon, in the afternoon, and most of all at twilight. There is that light everywhere, that pastel light I've not seen for a long time. That light there is only here. Here, the place where I grew up.
When I thought I had found myself. The hills, the woods, the beasts. When I come back, I'm always surprised. I feel like a New Yorker in the Amish Community. Something is just not right. Most of the people here seem to suffer from sclerosis. There's nobody on the streets, nobody's talking except for complaining. There are no children, all are gone and no wonder why. But's it's a beautiful land.
When you wake up in the morning, you seem to be in heaven. "It's oh so quiet", just like the song. It's the time of the year when the birds begin to fly at 6am. Actually, the don't even fly. The litteraly dance. This morning, as I unwillingly emerged from my sheets, two of those birds I can't even name stopped on my window. The always do it when I put that music on. That music with th toys in the back. That cheered me for all day, despite the grey clouds that surrounded me. That's just the way it is here.
Everything breathes differently, as if you were wandering in a total different world. Like in a fantasy. Time seems to have stopped in the late 50's, the smell of wisterias is not spoiled by the gas, the air is light and fresh. It feels like your lungs are defying gravity. And once I'm back here, I feel just like a child on christmas morning. Ready to open his gift, excited and craving for something new.
All here is flower and fat green grass. The hills are surrounded with white and multicoloured flowers. Trees are not yet awake, they're not aware that springs has come. But it's always like that. They stay still for a long, long time, but when the do awake, the do it just perfectly.
There is that river passing by my garden. It's rare actually. Every seven years or so. Legend has it that back in the 12th century, a young girl was running away from a wolfe and that she drowned in that river. She was seven. And now, the river comes ever seven years,just to remember the childhood left behind. This place is totally that for me. Lost childhood. I grew up here, I made who I am here, but it's no longer my home. It's a place of memory, a place I love.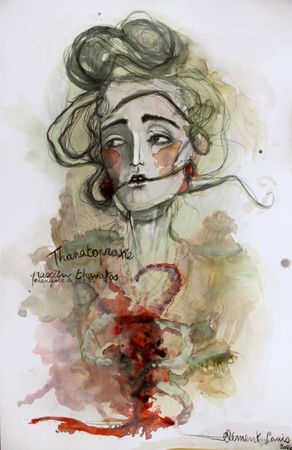 Commentaires sur Never Think